Our most common question our customers first ask – is does marquee hire include set up?
You'll be pleased to find out…yes it does!
When you are getting quotes be sure to ask if their marquee hire includes set up.  Some companies do not, which in my opinion is wrong and risking the safety and success of any event.  Ensure the companies you are obtaining quotes from are reputable, have good reviews and check the quality of their events.
Our trained & experienced team set everything up for you. Our crew are strictly all english and leave your marquee ready to go for the party so you don't have to do a thing.
Generally if your event falls on the weekend our team will set up your marquee on the Thursday/Friday and remove on the Monday/Tuesday.
This should give you enough time to do any setting up that you are planning to do.   Also, it gives you enough time on the clear up after too!  If you're planning a surprise event we can also set up on the weekend if that suits too!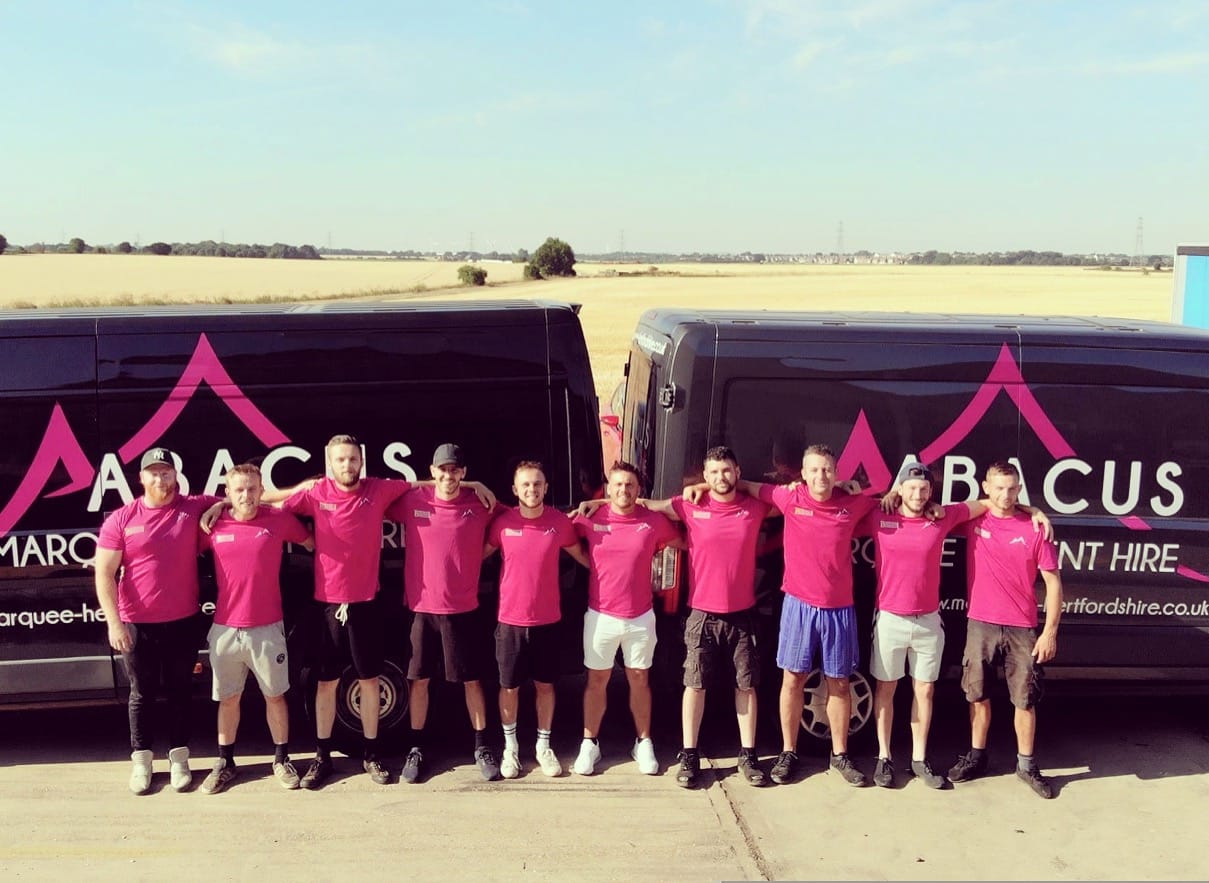 Attaching a marquee to the back of your house isn't the easiest thing to do if you have never done it before.  To create a watertight and air tight seal around a set of doors is hard without the right kit, experience and knowledge.  Leave it to a team like us who set up over 500 marquees every single year.
Having the marquee set up for you takes all of the hassle out of organising an event.  A reputable company should also be taking some stress away from the event too.  Most established and professional marquee hire companies can help you with an array of services such as furniture hire, sound & lighting, catering, event loo's and power & distribution to leave you to enjoy your event!
It can take from 2 hours to the whole day to set your marquee up.  It all depends on how large your structure is, how good your access is and also what the weather is doing!  
Click here to see a time-lapse marquee set up from our big-brother company, Abacus.  
A hassle free party woohoo!