Case Study #1 Alan Mansell
Alan and Jane were planning an intimate family gathering celebrating 3 family events, mainly a recent engagement within the family. Around 50 family & close friends were coming and there wenr't any local venues in Watford that ticked all of their boxes.
Jane wanted a more personal, homely feel to their event but knew her house wasn't going to be large enough to house everybody. They have a large garden and decided why not utilise that? She wanted a company who could come in and do everything to take the pains away from organising an event. She needed a marquee, furniture, heating and all of the dinnerware & cutlery too as they were going to be doing the catering themselves.
"We stumbled across Party in your Garden and were very impressed with what they had to offer on the website. We called Mark who gave us lots important information that we would have never thought about until it was too late!"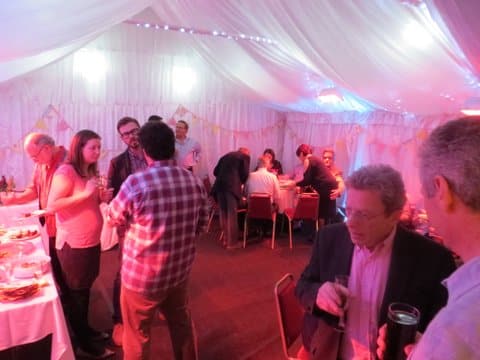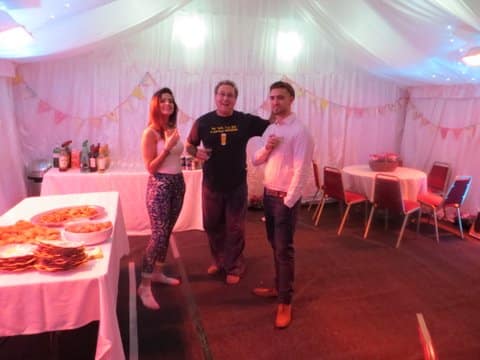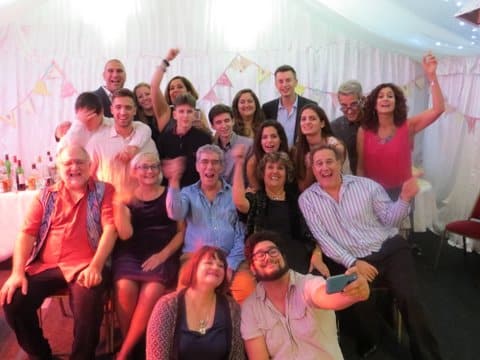 "You had asked me if I would be prepared to give your company a testimonial. I am delighted to do so, but on the basis that you may want to use this in your advertising, I think I should detail the whole process from our, the customers, point of view,
Firstly let me say that I had never met you or heard of you until happily we picked your name out of a list on a Google search.
Our initial meeting with you was like a breath of fresh air impressing us with your competence and good ideas and suggestions, without a hard selling attitude. You gave us the confidence that you could actually do what you said.
It should be noted here that our garden has a noticeable slope upwards where the lawn meets the patio, and that there was a large fish pond to be catered for in the design of the marquee :- Hire of plates, glasses, cutlery, table cloths, tables, lighting and heating, flooring and carpeting; all of which could be and were supplied and taken away again without us having to clean the items.
The marquee and set-up team arrived at the appointed hour on the appointed day.Three young people,(bear in mind my wife and I are in our seventies), chattering and laughing.
Polite and very, very efficient. The area was cleared, the hard, flexible flooring was laid, the marquee struts laid out and erected. All very smoothly , with no drama. Every member of the team knew what they were doing. The marquee cover went on, the legs were extended to the correct height, and then the inner lining was fitted.
It was suggested at this point that some additional ribbons of fairy lights would improve the overhaul effect; pictures were shown of what the effect would be. a small additional fee was agreed and in they went. And yes, they were worth every additional penny. The tent was dressed and tidied inside and out and the effect was stunning. Far exceeded our expectations.
A real WOW factor. Chairs and table were brought in, cutlery and glasses. Nothing was missing. Everything was already packed on their two vans. The wiring for the lights and heaters were installed and checked. No blown fuses. .All the guests were blown away by the appearance and effect of the marquee, which greatly enhanced the party.
After the party we boxed up the glasses and cutlery, (all unwashed), folded the tables, and went to bed.
Next morning, as arranged, the team arrived at 9.30am, still laughing and happy, and took everything away within two to three hours.
Did we have a good time; YES
Was the marquee a success. YES
Would I recommend Party in your Garden to anyone else. YES
Would I use them again YES
Were there any complaints NO
If as a potential client you wish to discuss Party in your Garden with me, then I am sure Mark will pass on my contact details."