Toilet Options for Events at Home
Today, we're gonna talk about the sexy subject of toilets for your event!  You have a couple of toilet options for your event at home…
For some events, you might be quite keen on keeping the house locked and everyone's out in the garden but you don't really want to leave one of the house doors open for people to nip in and out and use the loo.
So there are a couple of solutions to this. It all really depends on the budge and what the event is.
The most cost-effective solution is to bring in a couple of festival-style, single standard portable toilets.   They work really well for events such 18th birthday parties where spending a decent amount of the budget on the toilets isn't the important factor.
They tend to be about three foot wide.  If you have only got a single side gate they don't tend to fit through that, they only fit through a double-width gate or quite a large gate.  
They do not require water/or electricity as its self contained – the wash facilities tend to be the alcohol get.  They do come with loo rolls.
They also need to be placed no further than around 20m from a vehicle as they need to be emptied before being placed back on the truck when they collect the loos after the event.
So some work arounds to that is to literally put them in the front garden/driveway – often by the side gate which works well.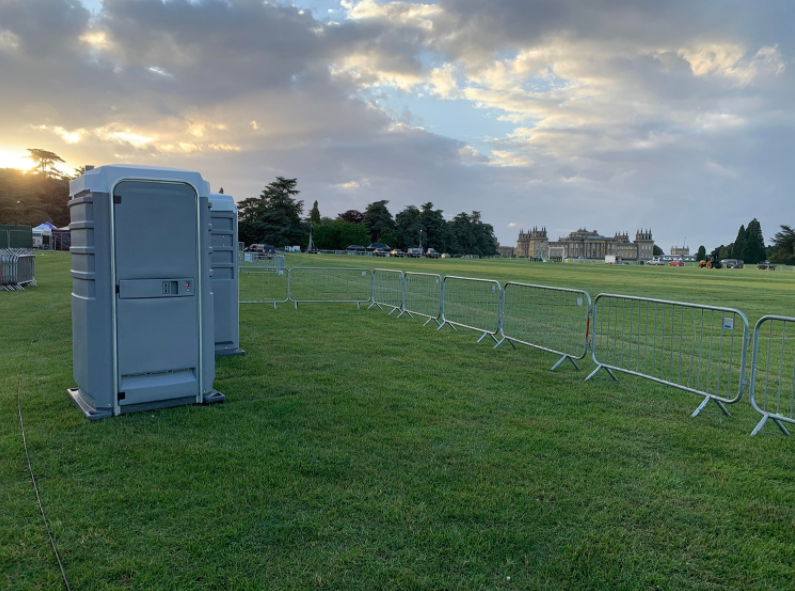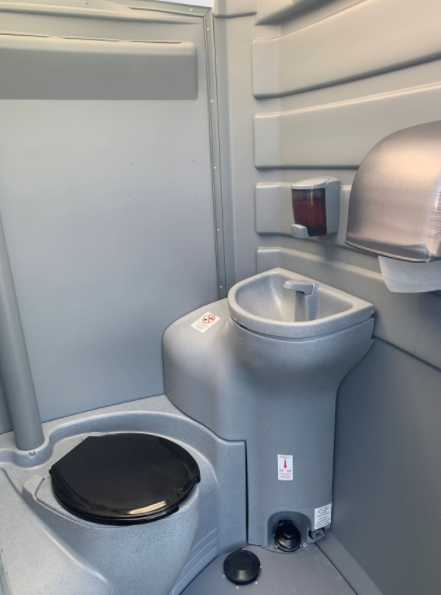 A couple of these types of toilets are around £200 after delivery.
If your event dictates some nicer toilets, say for a wedding for example then you may be better off with a luxury toilet trailer.
They take up the space of a large family car so will need to be situated on your driveway – or if you do have vehicular access to the garden they can be parked closer to the marquee if required.
They are a lot nicer, a lot more classier inside with proper sinks & toilets with running warm & cold water.  They come supplied with fresh towels, branded soaps and mirrors.  It's like a proper toilet facility.
The mains water is self contained again, so there is no need to plumb it into your house – they will require an electrical hook up.  Party in your Garden will supply you this if you book your loo's through us.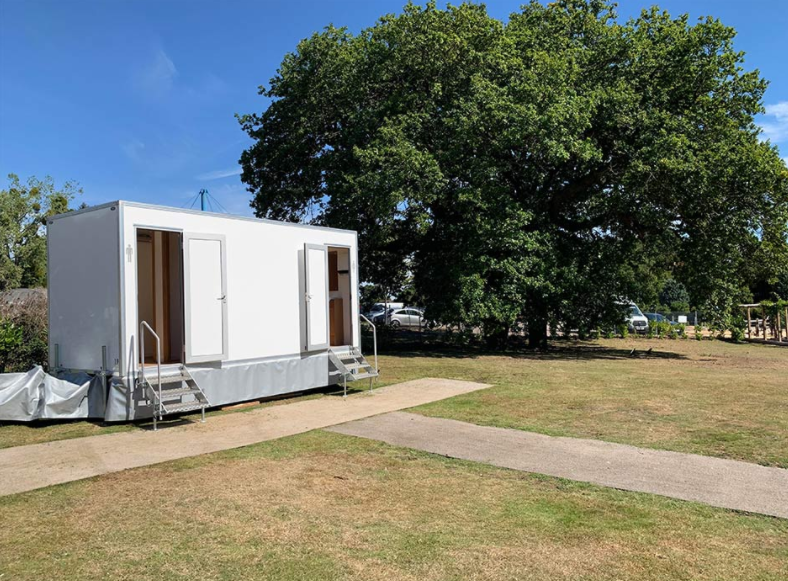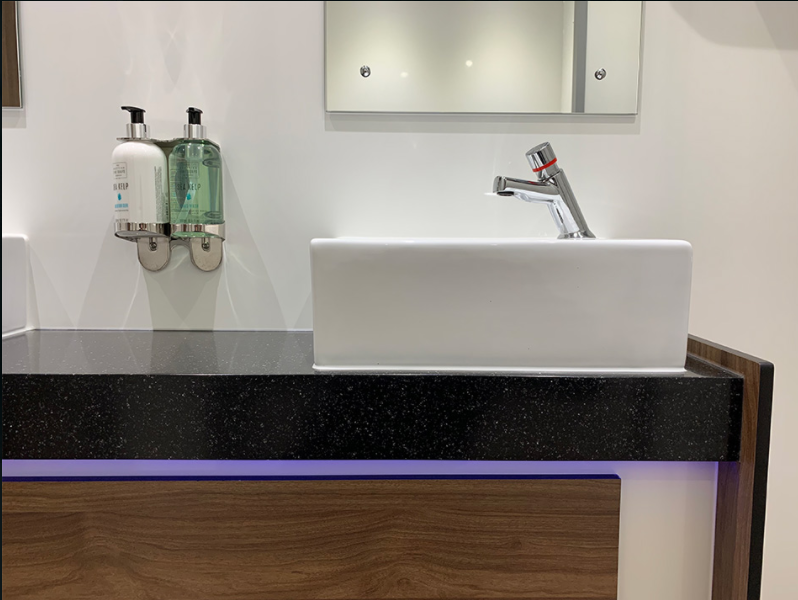 The interiors to luxury too trailers come with warm & cold water, branded soaps & fresh towels…a far nicer experience!
In regards to rough costings they work out a little more expensive and you'll be looking at around £600-£700 including delivery.
When doing your research make sure the toilet company separate their single style loos.  The construction industry also use the cheaper single style portable toilets and the last thing you want is a loo thats just come from a construction site!
If you arrange this all through Party in your Garden we ensure the loos you receive are just solely used for events.  They are a completely different colour to constructions loos too.
So do check with your supplier, making sure that they do have them split, they're just used for events. And again, also ask for lots of photos of what they look like inside, just to make sure, obviously, they're going to be nice and clean and ready to rock and roll.
Let me know if you've got any concerns about loos.  Those are your best options
if you wanted to keep your house shut and locked up and then it just means that everyone's outside and the loos aren't that far away.
If you'd like to talk about your toilet options for your event at home give me a call on 01462 262001 or email team@party-in-your-garden.co.uk