Is having an 18th birthday party a good idea at home?
Is an 18th Birthday Party a Good Idea at Home?  The answer is yes!
We hear this all the time from worried parents..is an 18th birthday party a good idea at home?  Well yes it is!  A marquee can create a safe, yet fun environment and your house stays in fact.  The beauty of having a marquee is we can keep everybody out of the house and that's quite a popular choice for 18th birthday parties.  Having a party at home gives you grater control compared to having it at a venue.
Most venues & halls are a bit grotty and not exactly the perfect set up for an unforgettable 18th now is it?!
Let's make a weekend of it…
The great thing with a marquee at home is it's yours for the whole weekend.  What most of our clients do is use the marquee for the main party with friends on the Friday or Saturday evening and then have a second event, which is a little more chilled with family on the Sunday.
It's the perfect and most cost effective solution there is for 18th birthdays.  Most venues do not want to fulfil 18th birthday's in fear of losing their alcohol licence.  By creating a controlled environment at home you can give your son or daughter the most unforgettable experience letting them celebrate with friends.
By having a marquee in your garden you can in theory, keep the house locked up and you won't have to worry about spillages etc.  We can install all of the amenities in the marquee for a true nightclub experience. 
And we've got dance floors, we can bring in club experience, DJs, LED lighting, LED furnitures, bars, LED bars, chill out furniture, we'll bring the whole nightclub experience in your back garden for the weekend and you'll have the most memorable experience ever.
Is an 18th Birthday Party a Good Idea at Home- Let us bring the whole nightclub to you.
We can even bring in external toilets so there really is no reason to use your house for anything.
And so there's no reason why the house needs to be left open, your white walls and beige carpet stay intact and your son and daughter has the most memorable experience with their friends and family that they can imagine.
This is what we're known for, it's our most popular event we do. We live and breathe 18th birthday parties and it's what we do best – bringing in a nightclub into the back of yourcgarden with everything that you could imagine in there.
And it's super, super popular. Check out some of our reviews check out some of our past video setups that we've done like this, and it's what we do best.  We love creating nightclubs in the back of gardens…let's make the night one in yours!
So all in all…Is an 18th Birthday Party a Good Idea at Home…it's a brilliant idea!  The amount of younger siblings that also have their 18th in a marquee as it worked so well for their oldest brother or sister makes it such a popular choice!
If you do have any questions about how holding an 18th birthday party at home my number's above or it's 01462 262024.
"The team were amazing from start to finish. The initial enquiry was professional, gave lots of ideas and not at all pushy. Given that it was a 18th party and my daughters ideas changed daily, Mark and the team were flexible and understanding. Everything they said they would do they did, friendly, on time and the end result was great. Would definitely recommend the team for any size of event or garden. Loved the dressing in the marquee, lighting, additional furniture and bar. It made an 18th birthday special, memorable and affordable.
Definitely use again and a big thank you to Mark and all the team."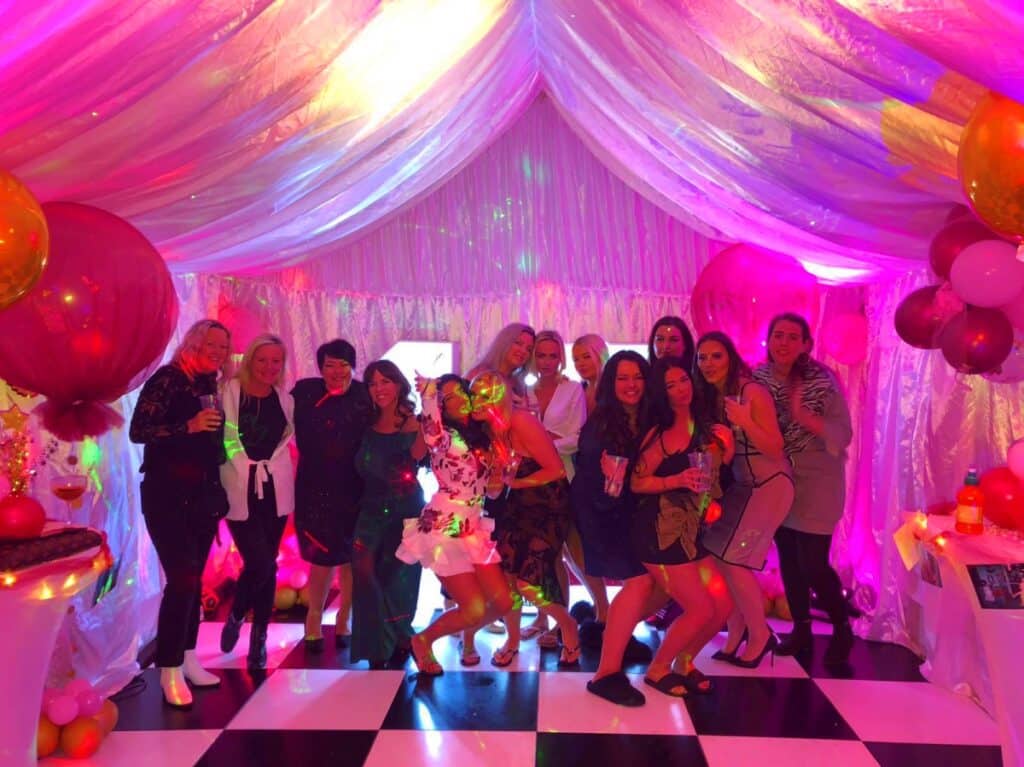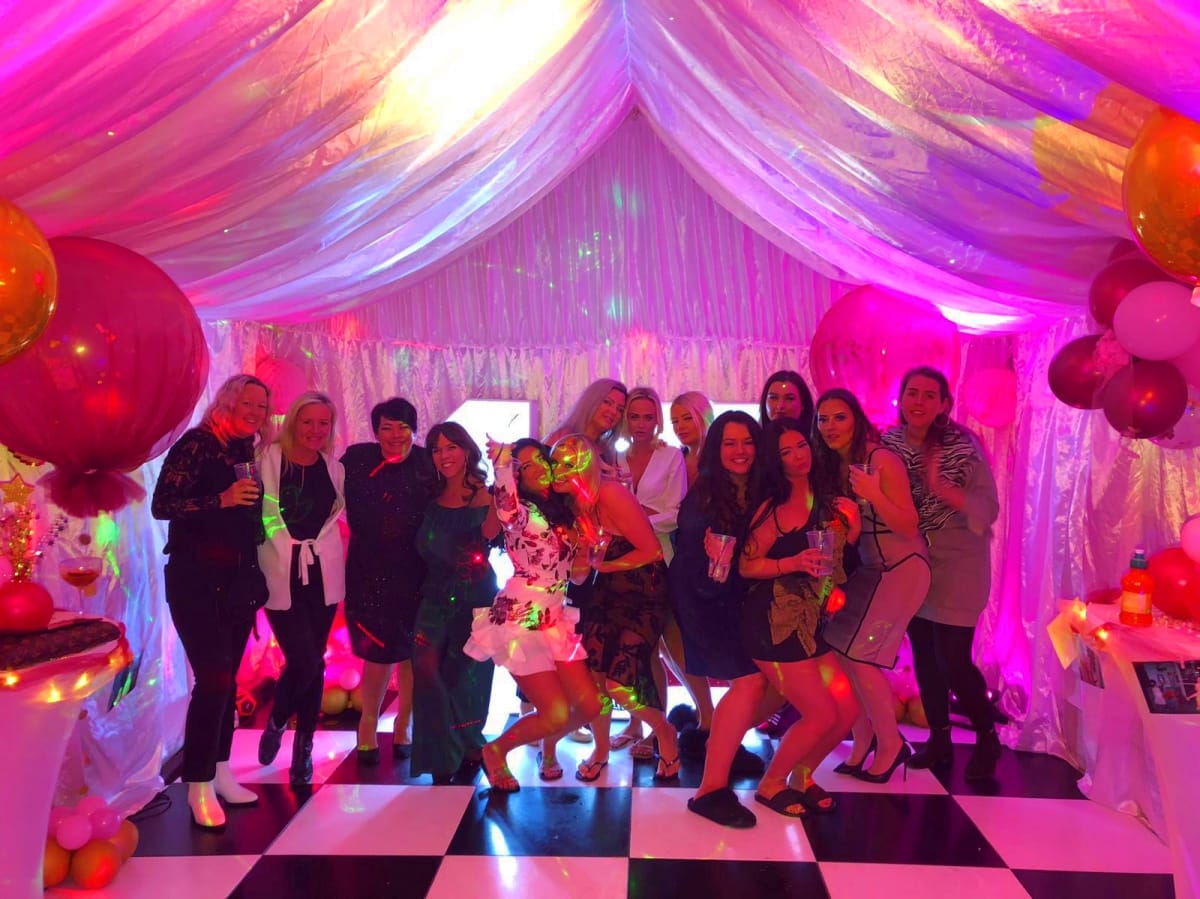 Lisa | 18th Birthday Party in Bedfordshire
Get a quote for your 18th birthday marquee here!
View our Is an 18th Birthday Party a Good Idea at Home video right here!