Can Marquees be installed just onto Grass?
The answer is we can install a marquee anywhere you wish.  So if your garden is made up of gravel, patio, even AstroTurf, concrete, a material that we can't necessarily secure the marquee with stakes, it's absolutely fine.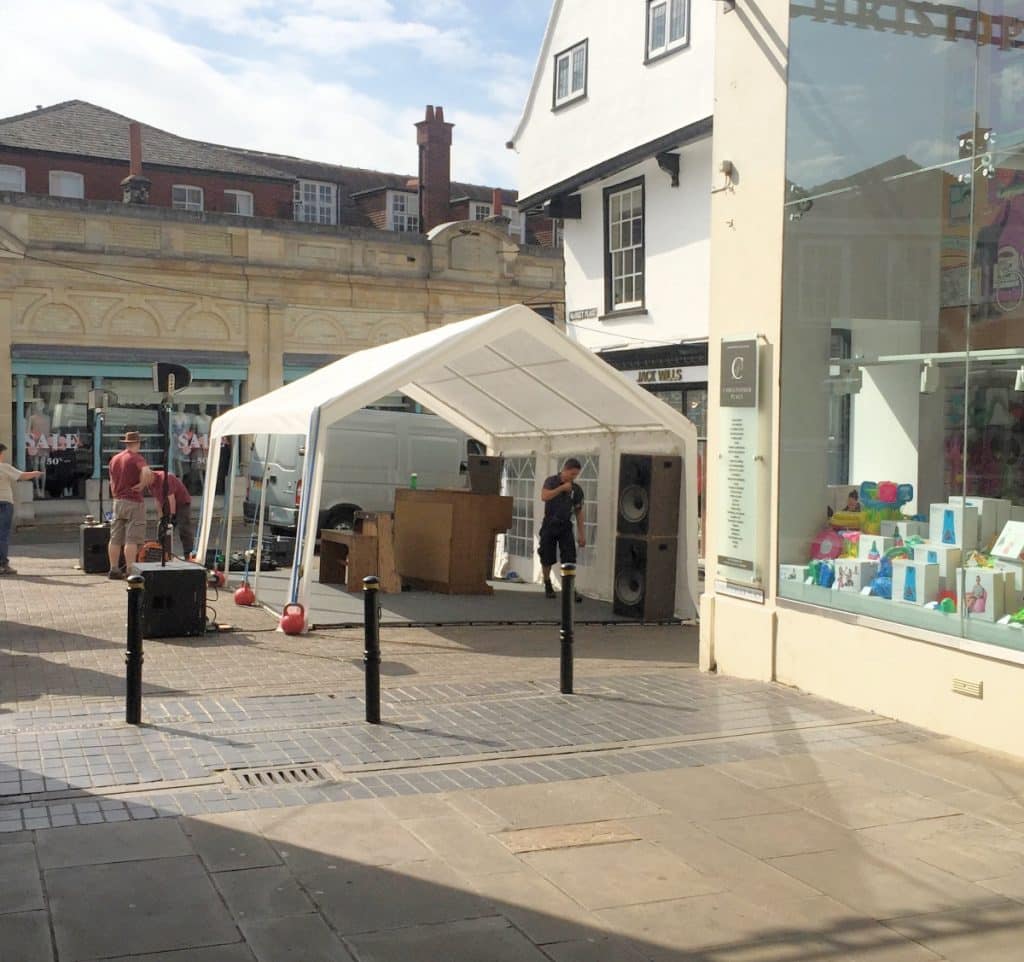 Marquees can be installed on all surfaces.  If we cannot stake into the ground (including astroturf) we will use weights to secure the structure safely.
We'll bring in weights that are normally water weights to secure the marquee down.  It still has the same safety rating as installing a marquee on grass.
So we can put a marquee anywhere you wish on any terrain.  We have actually installed a marquee on the fourth story in bank in London before, so I'm sure your garden won't cause us any concerns in regards to safely securing it even during the windiest of climates.