[cs_content][cs_element_section _id="1″ ][cs_element_row _id="2″ ][cs_element_column _id="3″ ][cs_element_headline _id="4″ ][cs_element_headline _id="5″ ][/cs_element_column][/cs_element_row][/cs_element_section][cs_element_section _id="6″ ][cs_element_row _id="7″ ][cs_element_column _id="8″ ][cs_element_image _id="9″ ][/cs_element_column][/cs_element_row][/cs_element_section][cs_element_section _id="10″ ][cs_element_row _id="11″ ][cs_element_column _id="12″ ][cs_element_headline _id="13″ ][/cs_element_column][/cs_element_row][/cs_element_section][cs_element_section _id="14″ ][cs_element_row _id="15″ ][cs_element_column _id="16″ ][cs_element_video _id="17″ ][cs_element_text _id="18″ ][cs_element_headline _id="19″ ][/cs_element_column][/cs_element_row][/cs_element_section][cs_element_section _id="20″ ][cs_element_row _id="21″ ][cs_element_column _id="22″ ][cs_element_button _id="23″ ][/cs_element_column][/cs_element_row][/cs_element_section][cs_element_section _id="24″ ][cs_element_row _id="25″ ][cs_element_column _id="26″ ][cs_element_image _id="27″ ][/cs_element_column][cs_element_column _id="28″ ][cs_element_image _id="29″ ][/cs_element_column][cs_element_column _id="30″ ][cs_element_image _id="31″ ][/cs_element_column][/cs_element_row][/cs_element_section][cs_element_section _id="32″ ][cs_element_row _id="33″ ][cs_element_column _id="34″ ][cs_element_quote _id="35″ ][/cs_element_column][/cs_element_row][/cs_element_section][cs_element_section _id="36″ ][cs_element_row _id="37″ ][cs_element_column _id="38″ ][cs_element_line _id="39″ ][/cs_element_column][/cs_element_row][/cs_element_section][/cs_content][cs_content_seo]OUR PARTY WITH CONFIDENCE GUARANTEE
OUR PARTY WITH CONFIDENCE GUARANTEE
GIVING YOU 100% CONFIDENCE TO BOOK YOUR EVENT

Our Party with confidence Guarantee
"As it stands if things progressed where your original event date will be impacted with the Coronavirus we are happy to let you to defer to a different date when the Coronavirus situation has improved to the extent you feel confident to hold your event again.
We understand nobody knows when this pandemic will finish but you would quite like to make plans to book your event. You can re-use your deposit and defer to a different date even up to 48 hours of your event date.
We have also reduced the 20% deposit to just £100.

Party on!
GET A QUOTE HERE!
"Hi Mark Feedback: I have to say a huge THANK YOU to you and the team for a lovely marquee.
The process during a stressful time of organising was very easy and simple. The team came on time and put up the marquee, which looked great.
The lights in the marquee looked effective and the heating was excellent as the weather got cooler.
The marquee was perfect and the staff are helpful. I would recommend and defo use again!"
Anika Parmer | Christmas Party in Watford | January 2018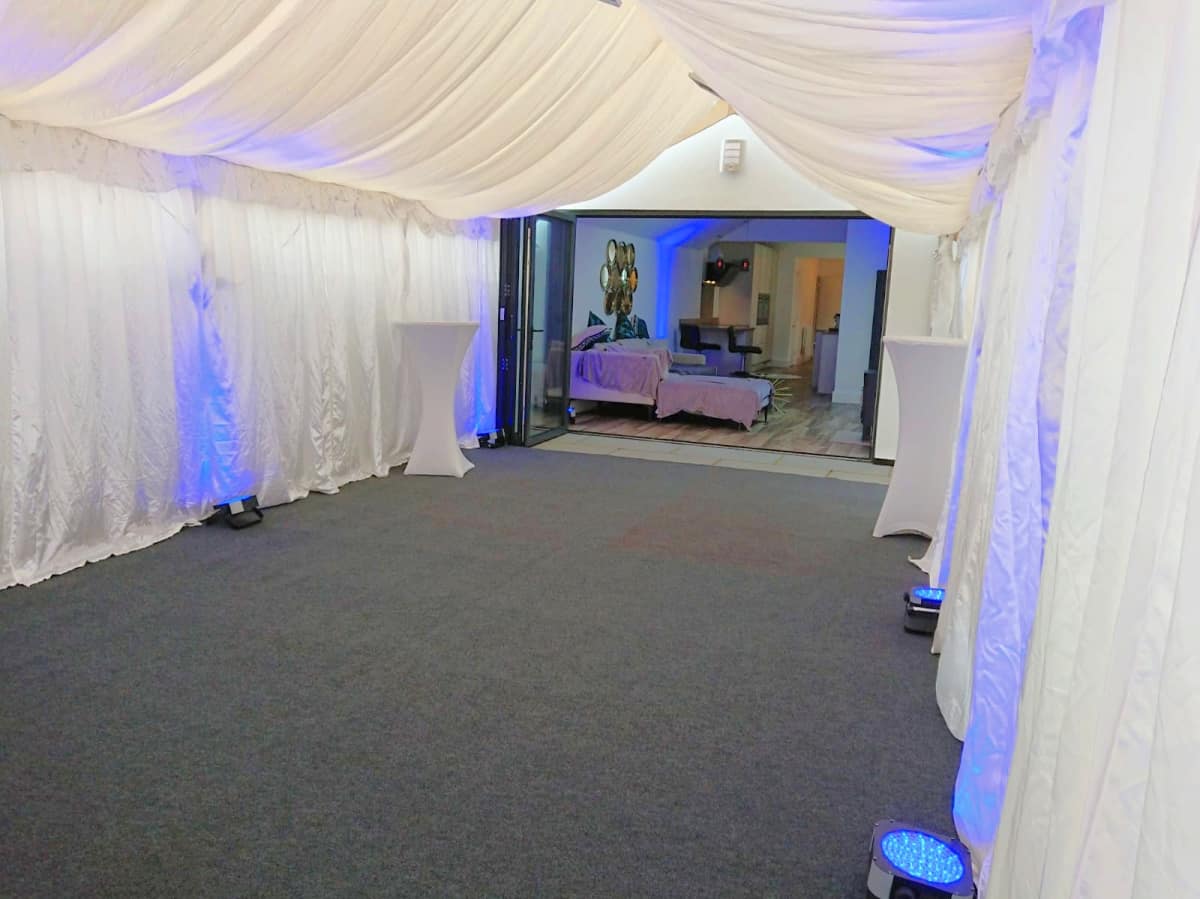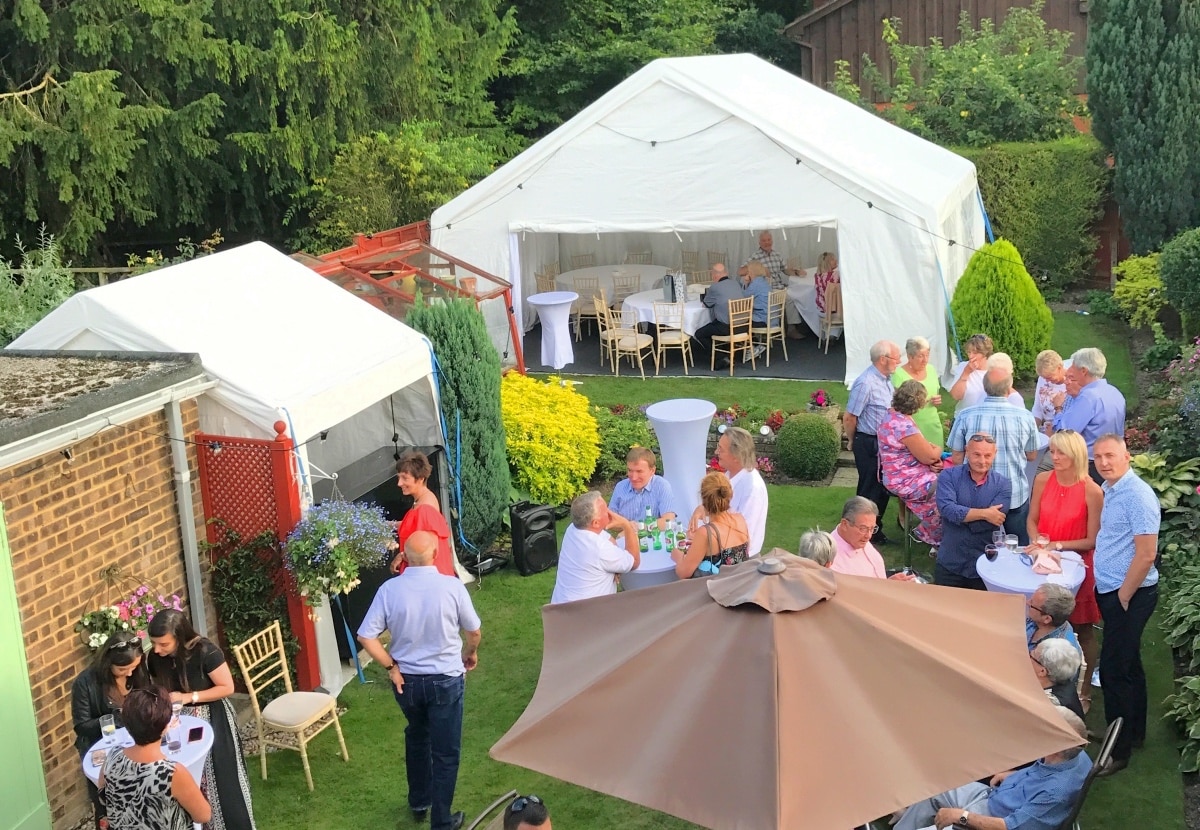 [/cs_content_seo]